Our team of experienced surveyors is on hand to assist with enquiries about your lease, property maintenance and other building related matters. The help desk facility is available to assist with your planned and reactive maintenance requirements.
Meet the team
London
Meet the team
Stratford-upon-Avon
Asset management in action
Robin Lane Medical Centre, Pudsey
The surgery was originally built in 1997 and is located within 6 miles of Leeds City centre. Due to growth in patient numbers, the need to offer a wider range of services to the local community, and the passage of time the accommodation had become too small and tired, and required extension, reconfiguration and refurbishment. PHP worked alongside the GP's and the Clinical Commissioning Group in Leeds to build an extension to deliver 11 additional consulting rooms, 2 new treatment rooms, a new endoscopy suite; and refurbished existing consulting rooms, improved reception and waiting areas for patients, modernised administration space for staff; and incorporated environmental improvements to assist with the reduction in the building's carbon footprint and running costs.
"PHP worked closely with us to deliver a refurbished surgery with the addition of an endoscopy suite so we could deliver better services for the local community. The works enabled us to meet current infection control standards whilst making the building more welcoming."
Dr Neil Bartow, Senior Partner, Robin Lane Medical Centre, Pudsey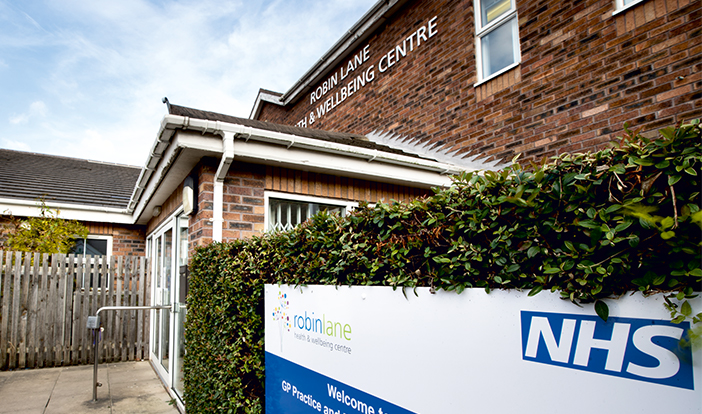 Highlights
The GPs committed to a new 25 year lease.
New energy efficient boilers and low surface temperature radiators.
New LED lighting throughout.
New automatic entrance doors.
New fire alarm panel and sensors.
Meets infection control and disability access standards throughout.