PHP is committed to supporting both the NHS and HSE in tackling the major underinvestment in primary care facilities in both the UK and Ireland.
PHP seeks to have a positive impact on the health and wellbeing of the communities where its assets are located and has set policies and targets to achieve this through a Community Impact Programme.
PHP is committed to supporting both the NHS and HSE in tackling the major underinvestment in primary care facilities in both the UK and Ireland. PHP's aim is to modernise and improve the ability to provide efficient and effective healthcare through the provision of modern, purpose-built properties, let to the NHS, the HSE, GPs and other healthcare operators. The facilities are predominantly located within residential communities and enable the UK and Irish population to access better health services in their local area. This is central to the Group's purpose, strategic objectives and business planning processes.
PHP's portfolio serves around 6.0 million patients or 8.9% of the UK population and our portfolio is their first point of contact with the NHS when they start their patient journey. Our interventions, when we acquire, refurbish or develop new healthcare facilities, have a significant positive social impact, whether through enhancement of experience for people using our facilities, expansion of healthcare provision locally or making healthcare more accessible to those that need it most. Modern high quality primary healthcare facilities also help to reduce pressure and costs for the secondary care system.
Our active management of the property portfolio seeks to maintain the centres as fit for purpose and systems have been established to ensure that PHP is properly monitoring its social impact and identifying and managing opportunities and risks associated with the provision of its properties.
View our portfolio Board diversity policy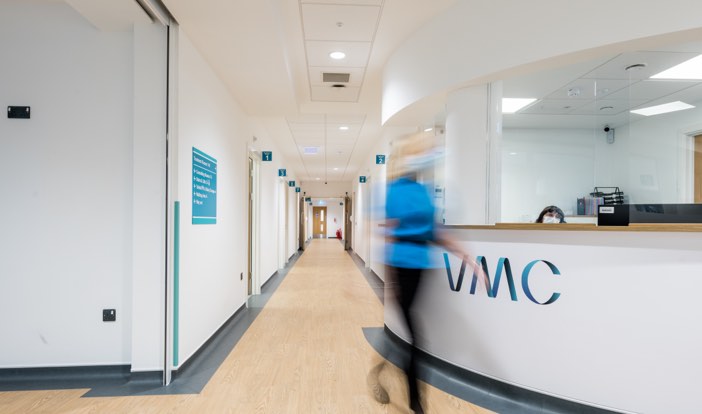 KING'S COLLEGE LONDON RESEARCH ON THE SOCIAL AND ECONOMIC BENEFITS OF PRIMARY CARE CASE STUDY:
During 2022, PHP conducted research with King's College London ("KCL") into the wider economic and social impact of modern primary care centres. Analysing circa 150 PHP medical centres built or refurbished since 2009 across England, KCL compared their A&E attendance rates against national averages before and after building completions.
The results identified reductions in secondary healthcare utilisation after a purpose-built medical centre is opened following development completion or refurbishment and the reductions are particularly prominent in areas of deprivation. The cost to visit A&E is £180 per visit compared to £39 for a GP appointment and represent savings of around 75%. One in four GP practices in England work out of old houses, which are not fit for purpose. Moving doctors and nurses into purpose-built medical centres would save NHS England £39 million a year and support those in the most deprived parts of the UK.