Creating long term sustainable value
We invest in flexible, modern properties for local primary healthcare. The overall objective of the Group is to create progressive returns to shareholders through a combination of earnings growth and capital appreciation. To achieve this, PHP has invested in healthcare real estate let on long-term leases, backed by a secure underlying covenant where the majority of rental income is funded directly or indirectly by a government body.
Our key strengths
Key characteristics of the portfolio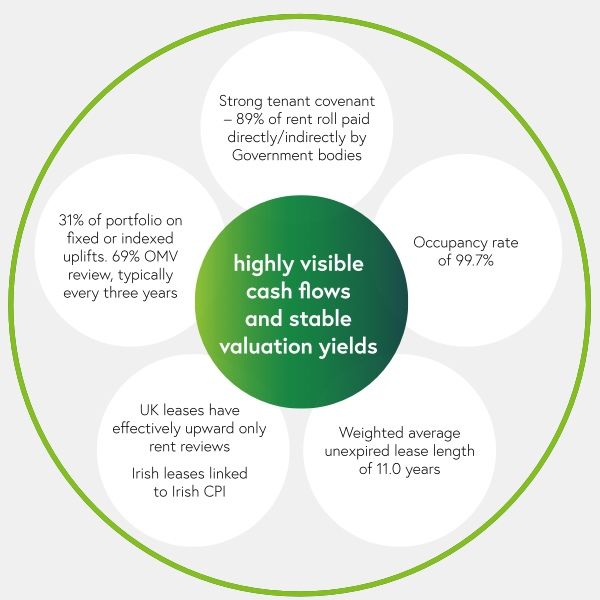 Underpinned by our strategy
Wider outcomes
Social impact
PHP aims to provide modern premises located within residential communities to enable better access to an increasing range of services being delivered locally with greater accessibility than from hospitals.
Environmental impact
Environmental impact is an integral consideration in the development, design and construction of new PHP properties. Developing new premises, PHP and its development partners seek to achieve the highest BREEAM standards in the UK or nZEB (nearly zero energy buildings) in Ireland, as well as highest energy ratings.
Read more on Environmental impact
Healthcare targets
The modern, flexible premises that PHP provides facilitate the provision of more wide ranging and integrated care services helping to realise the NHS target of 24/7 access to GP services and the HSE's expansion of primary care infrastructure.